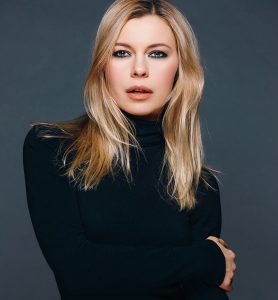 You have probably heard about the language of flowers – each flower has a meaning behind it, a message to deliver and a story to tell. My name is Lucy, and today I want to share my life's journey of becoming an impassioned florist with you.
Since I was a child, flowers have been the most important part of my life – I grew up creating beautiful floral designs and bouquets with my grandmother, surrounded by the scenic beauty of my family's flower gardens in the countryside. I started designing my own bouquets by the age of 12.
Growing up, I dedicated my life to these scented gifts of nature and joined a school of floral design to learn floristry from the experienced masters of the art. Right after my academic education, I started enhancing my skills in flower art by working in several flower shops and taking various courses on floral design.
I was fascinated by landscape designing, and I soon began offering my services to various private country house gardens and restaurants. My love for flowers took to around the world exploring different flowers and ended up in Brussels, Belgium for further floral education for two years.
My journey took me further to Holland where I learned from the exhilarating flower shows and exhibitions. In search of inspiration, I moved to Paris, the heart of fashion and design, to collect the gems of cutting-edge knowledge and experience in flower art.
My clientele portfolio includes Louis Vuitton, Chanel, Kremlin, Perllet, Marie Claire Magazine, Tony & Guy and many other prominent names. In 2010, I was invited to create a collection of flowers for an online floral studio in Moscow.
Today, I'm living in the heart of Brooklyn, NY, exercising my love for flower craft and landscape designing. Living in NY, I've worked with Macy's, Vidal Sasson Salon, Vogue and Bridal Guide Magazine. In each creation, we put heart! We take time to choose the freshest flowers and with them we create handmade floral arrangements that highlight the simplicity of these natural gifts. Our story continues to bloom, one petal at a time…